Flowers are a wonderful way to express your creativity and be in tune with nature. Our industry experts share their passion, knowledge and experience working with flowers to help you to develop your own style and confidence to achieve a rewarding career with flowers.
Triangle Nursery Academy of Flowers is an online platform that gives you an insight into the techniques, tools, flower varieties and suppliers involved in different areas of floral design.
Offering in-depth courses to build your style and confidence working with flowers, both practical and business.
A community online membership to aid your flower journey including exclusive tutorials, care guides and much more!
Visit wholesale flower store to purchase tools, accessories & flowers for direct delivery (UK only).
What's inside in the Academy Membership?
TUTORIALS
Practical, in-depth step by step demonstration courses with supportive notes and material shopping lists. New seasonal tutorials are added to the platform on a monthly basis. 
BLOG
Up to date, interesting blogs and journals about everything flower-related. Be it fresh, dried or even artificial. From the history of flowers, floral design, flower events, meanings and so on.
FLOWER CARE
Extensive library of flower care guides on the different flower varieties to aid learning and plan for future seasonal events. Further conditioning guides and resources available to download.
SOCIAL MEDIA
Support and advice for your online business, from promotions, advertising to scheduling and planning. Interesting blogs and content from our experts on how to promote your business online.
MECHANICS
Insight and breakdown of the different types of mechanics, techniques, containers and tools used to create beautiful designs, especially steering toward a more sustainable approach.
MOOD BOARDS
Inspiration and ideas to help plan for events and weddings for clients for all seasons; Spring, Summer, Autumn and Winter. Discover a wide range of flower varieties and colour palettes.
Exclusive Tutorials & Guides
Massed Wedding Banquet
Intro to Moss Roulade
Natural Gift Bouquet
Living Wreath
Cascading Bouquet
Shower Bouquet
Foam-Free Floristry Course
We are looking forward to sharing with you our new, upcoming course! This course will provide you with an insight into foam-free techniques, mechanics and methods of arranging flowers and plant materials for different types of disciplines.
The course will illustrate simple ways on how, by making changes benefitting the climate, exquisite designs can still be achieved.
Online
Explore and learn whenever and wherever you are. The learning platform allows you to learn in the comfort of your own home at your own pace. For online learning, you will need access to the internet.
PDF Resources
Exclusive access to downloadable templates and resources for online learning on the Academy and paid courses. Examples include conditioning, stem quantities and logistics.
Support
You are not alone! Exclusive access to community group on Facebook for continuous support, feedback and accountability from our experts and like-minded individuals. 
Instructor
Debbie Buckles
---
"My life long relationship with all things floral began at a very early age. It all started whilst helping my grandmother in the garden; we shared a passion for flowers, their beauty and the positive energy they bring"
Our tutor, Debbie has been in the industry for over 40 years. From working in the flower markets to running her own business, Debbie provides a unique insight into floristry and floral design.
Together, we will delve into the world of floristry. Debbie will share her passion, knowledge and experience to help you gain the skills and confidence you need to achieve a rewarding and fulfilling career with flowers.
Stay in touch
Get updates from our experts direct to your inbox. Sign up and receive our newsletter for up-to-date information, course recommendation and promotions.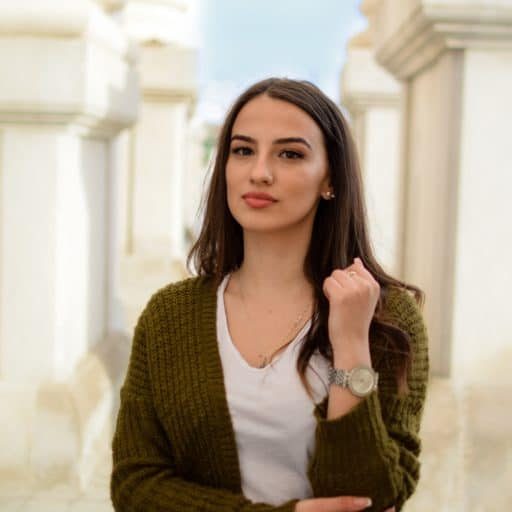 "I've been working so hard learning from several how to videos.. and I'm so excited to share what I've learned!! Seriously, I wanted you to know that these demos have literally saved my life. When I thought I was doomed after loosing my job of 15 years, I saw your demos and it filled me with life again. Flowers are my therapy and it's all because of Triangle. I love you!!"
Tania Lucas
"I just wanted to say a huge thank you to everyone at Triangle. I spent months watching your help guides with lovely Debbie and I think it certainly paid off for our wedding yesterday. I was blown away by the quality of the flowers we ordered. "
Mr and Mrs Mckay-Smith
Sign up to our mailing list to get updates from our experts. We promise we will not pass your details on to anyone else.